HVAC Services in Milwaukee
Heating & Cooling Solutions for Customers in Fox Valley, Madison, & Beyond
At Blau Sudden Service, we are proud to offer a wide range of HVAC services to customers throughout southern Wisconsin. Whether you need AC installation, HVAC repairs, or ductless air system enhancements, our team of licensed technicians can help. We have been family owned and operated since 1960, and we pride ourselves on providing prompt, professional service that is always delivered with the utmost attention to detail.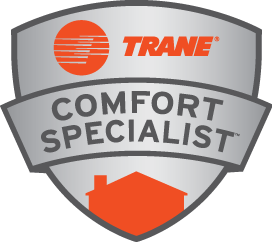 Our Reputation Speaks for Itself
"They got to us first thing Monday as weekend was booked. The technician was very helpful and located the problem and fixed it."

- Patrick A.

"Most recently, they installed a whole home generator and did an exceptional job for us. And they are always very responsive when we call and show up promptly for appointments!"

- Sean D.

"Theo is fantastic - professional and experienced."

- Jennifer B.

"It's never any fun when you need a plumber but if you need one, they are the ones to call. Kyle was excellent."

- Mick I.

"They were very prompt and able to get out there today (a Friday). Great communication."

- Nathan S.

"Theo had to remove some drywall to fix our issue, but left it so that we would be able to easily patch it. He even explained how to do it!"

- Brandon F.

"Also, good price. Can recommend!"

- Ryan R.

"He is very professional and personable. Extremely happy with the service."

- Dorothy S.
At Blau Sudden Service, we are committed to providing our customers with the highest quality HVAC solutions. Whether you need AC installation, HVAC repairs, or any other HVAC service, our team of experienced professionals is here for you.
We provide the following heating and cooling services:
Why suffer in an uncomfortable home when you could give us a call today and have one of our representatives help you find a solution? We'll work with you to make sure your home is the comfortable oasis it should be.
Why You Should Hire a Professional Over
DIYing HVAC Repairs
When it comes to HVAC repairs, many homeowners choose to DIY rather than hire a professional. However, while this may seem like an affordable option at first glance, doing so can actually end up costing you more in the long run. Not only do HVAC repairs require specialized knowledge and tools that most homeowners simply don't have access to, but they also often involve complex tasks that could potentially lead to further damage if done improperly.
Here are some reasons why you should leave all HVAC problems to professionals:
We have the right tools: HVAC repairs require specialized knowledge and tools that most homeowners simply don't have access to. This means that you may be missing out on important features or settings that could help optimize your HVAC system, resulting in poor performance or even damage to the unit over time.
You might make things worse: HVAC repairs are often complex tasks, involving many different components of the system and requiring a high level of expertise to get right. If done incorrectly, HVAC repairs can lead to further issues with your system and may even compromise its overall efficiency and performance over time.
We are qualified for the job: Hiring a professional HVAC service ensures that all work is done by experienced technicians who have received the proper training in optimizing HVAC systems and resolving HVAC problems. This not only increases the likelihood that your HVAC repairs will be done correctly, but also that any underlying HVAC issues will be identified and addressed as well.
If you're looking for reliable HVAC services in your area, consider hiring a professional HVAC company like Blau Sudden Service. With years of experience and an expert team of licensed technicians, we have the knowledge and tools needed to tackle even the most complex HVAC repairs quickly and efficiently.
So why take chances with DIY HVAC repairs when you can get expert help instead? Contact Blau Sudden Service at 1-800-BLAU-NOW to learn more about their services and get started on optimizing your HVAC system today!
What Makes Blau Different?
Being in the second generation of the business, locally owned in Wisconsin, we've continued to grow the family, team, and company.

Prompt, Professional Service

Over 90% of our calls can be completed on the same day with only one visit. We pride ourselves on being prepared, skilled, and always on time.

Serving Wisconsin Since 1960

Our trusted team includes both master plumbers and master electricians. We're dedicated to continuing education.

Continued Training & Education

We make it a point to stay up to date on each and every permit, license, and professional building codes our job calls for.
Ready to Get Started? Contact Blau Now!