Electrical Services in Milwaukee
Reliable Electricians Serving Southern Wisconsin Since 1960
Finding reliable electricians in Milwaukee can be a challenge—especially if you're looking for one with experience, credentials, and a proven track record of success. With so many factors to consider, it can be difficult to find the right team for your home's electrical needs. Fortunately, Blau Sudden Service has been providing Electrical Services for Milwaukee homeowners since 1960 and has the skills and qualifications to more than meet your needs.
Our technicians are all licensed and certified professionals with decades of experience in electrical services such as EV charging station installations, electrical panel upgrades, general troubleshooting, and more. We offer easy financing options through Wells Fargo so that you can get the services you need without breaking your budget. And because we understand how important your electrical services are, our customer-focused team is available 24/7 so that you never have to worry about unexpected electrical issues or disruptions.
We're proud to be an Authorized Generac Dealer!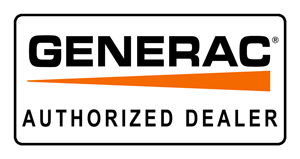 Our Reputation Speaks for Itself
"hey were professional from the start, came on time, talked me through the service, and finished the task quickly."

- Tytrice Q.

"I know all service people were going to be busy today, but Steve was able to get out to my house within a couple hours of calling."

- Ben N.

"I put this off for years thinking it would involve tile work and who knows what else. What a relief."

- Butch J.

"Theo completed the installation and left before 1:30 p.m. Knowledgeable and very professional indeed."

- Don C.

"Theo had to remove some drywall to fix our issue, but left it so that we would be able to easily patch it. He even explained how to do it!"

- Brandon F.

"Also, good price. Can recommend!"

- Ryan R.

"It's never any fun when you need a plumber but if you need one, they are the ones to call. Kyle was excellent."

- Mick I.

"They were very prompt and able to get out there today (a Friday). Great communication."

- Nathan S.
At Blau Sudden Service, we offer a wide range of electrical services to meet the needs of homeowners throughout the Milwaukee, Madison, and Fox Valley metro areas. Whether you need an EV charger installed, your electrical panel upgraded, or service and repair work done on your home's electrical system, we have the expertise and equipment to get the job done right.
You can trust us to provide the following high-quality electrical services:
EV charger installation: Our experienced technicians provide electric vehicle charger installation services to keep your electric car running smoothly.
Electrical service and repair: We offer electrical service and repair for all types of home wiring issues including light fixtures, outlets, circuit breakers, etc.
Whole-home backup generators: Keep your home protected from power outages with a whole-home backup generator installed by Blau Sudden Service professionals.
Electric panel upgrades: Electrical panel upgrades can help your Milwaukee home become more energy efficient, reduce the risk of fire, and improve safety. Our experienced professionals have the expertise to ensure that your Electrical Panel is up-to-date and working properly.
Signs You Need to Contact an Electrician
Electrical problems can be hazardous and should never be taken lightly. Whether you're in Milwaukee or elsewhere, if you've been experiencing any electrical issues, it's important to contact a qualified electrician as soon as possible. Electrical work is complex and requires the expertise of a professional who knows how to handle these tasks safely and efficiently.
Watch out for the following signs that require electrician attention:
Flickering lights: If your lights flicker on and off randomly, this could indicate that there is an underlying issue with the wiring or circuit breakers within your home's electrical system. Electrical surges can cause lights to flicker due to voltage spikes in the circuits, so it's best to have an electrician inspect the problem right away before further damage occurs.
Burning smell: A burning smell coming from outlets or other parts of your home may mean a serious problem with your wiring which needs immediate attention from an electrician before it causes further damage or even starts a fire! Electrical fires often start when wires overheat due to improper insulation, faulty wiring, overloaded circuits, or old/outdated systems with inadequate capacity for today's modern appliances and electronics.
Electrical shocks: If you experience any shock when touching appliances connected to outlets, then it's essential that you call a certified Milwaukee electrician right away since this could be indicative of faulty wiring or grounding issues in your home's electrical system that need urgent attention. Electrical shocks can also occur when ground fault circuit interrupters (GFCI) are not properly installed or maintained - as these devices help protect against electrical shocks by quickly interrupting power when they detect unusual current flow through their circuits.
Sparks: Another sign that something is wrong with your electrical system is if sparks appear around outlets or switches while they are being used. Sparks can indicate loose connections which could lead to dangerous situations such as fires if left unchecked by a professional.
Unusual sounds: Unusual buzzing, humming, and crackling noises coming from outlets or appliances are usually signs that something is wrong with your home's wiring. A qualified electrician will inspect the situation and conduct prompt repairs before further damage occurs or a potential fire breaks out due to overheated wires caused by too much current running through them at once.
Discolored outlets/switches: Outlets and switches may become discolored when electricity passes through them abnormally which could indicate an underlying issue. Discoloration can also happen if too many devices are plugged into one outlet at once as this increases heat levels near the outlet which could lead to charring of surrounding materials over time creating fire hazards in homes without proper GFCI protection installed throughout all living spaces.
Overloaded circuits: Overloaded circuits can cause power surges resulting in flickering lights mentioned earlier but they can also lead to shorts which produce sparks and heat buildup leading to potentially catastrophic consequences such as house fires.
If you have noticed any of the mentioned issues, it's important that you call upon an experienced Milwaukee electrician right away. Blau Sudden Service is on-call 24/7 and will arrive promptly in fully stocked vehicles with all the tools necessary to immediately resolve any issue. The safety of our customers comes first and we will do whatever we can to ensure that your home is protected from electrical hazards.
Don't hesitate to give us a call at 1-800-BLAU-NOW or fill out our online contact form and one of our representatives will get back to you soon.
What Makes Blau Different?
Being in the second generation of the business, locally owned in Wisconsin, we've continued to grow the family, team, and company.

Prompt, Professional Service

Over 90% of our calls can be completed on the same day with only one visit. We pride ourselves on being prepared, skilled, and always on time.

Serving Wisconsin Since 1960

Our trusted team includes both master plumbers and master electricians. We're dedicated to continuing education.

Continued Training & Education

We make it a point to stay up to date on each and every permit, license, and professional building codes our job calls for.
Ready to Get Started? Contact Blau Now!